'Community' continues to be a mainstream word we are using to establish what and how we do things with social media tools. Of course, there are a ton of different thoughts out there on how to build a community and what it will take to see if function. People are using Facebook pages, Twitter Chats, LinkedIn Groups, and many other items to attract persons who have similar interests. With the number of successes out there, we also see numerous failures. Why does this happen?
Sara Graham penned this post about the fifth P. That P being for persistence. Her application was towards not giving up on what you believe in, what you want, and what you can do. Her post got me thinking about those who are struggling to make their online communities and why that may be so. Besides all the technical mumbo-jumbo I firmly believe it comes down to persistence.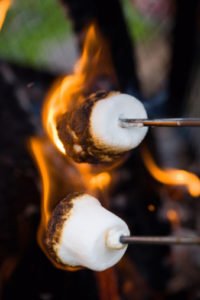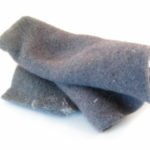 This leads me to the title of this blog. I believe if you really wanted to, you could, in fact, build a community about lint and marshmallows. If you had a firm conviction for lint and removing it from the planet and if you felt that marshmallows were the savior of hot chocolate and bonfires you would be successful at creating a community. You would make a Facebook page. You would find your lint and marshmallow advocates. You would create a #lintchat and isolate experts who know how to effectively deal with this dreaded item. You would write blog posts about marshmallows and all of their unique uses. Yes if you are persistent you would, in fact, create a successful community about lint and marshmallows. Why? Because it is what you believe in and because of that failure is not an option for you.
The tools available to you now are just tools. They will work if you know how to use them but they also work if you have the persistence and the passion to make your ultimate goals realized. So when someone tells you your idea will not work, take lint out of your pocket, mix it with melted marshmallows and stick it in their shoe. (just kidding) If you are struggling to build your community then never be afraid to make adjustments. Don't just throw your hands up in the air and declare a project a failure. Analyze your ideas and goals and just make the proper adjustments.
What are your thoughts? Do you think passion and persistence are fundamental goals to community building? Please share your opinions for or against (in a professional way) in the comment section below.
Written by Jonathan Saar