Boredom Bores Me
My name is Jonathan Saar.  I was born in Northern Ontario Canada, I decided to leave my huskies and my beloved igloo and travel south. (just kidding, except about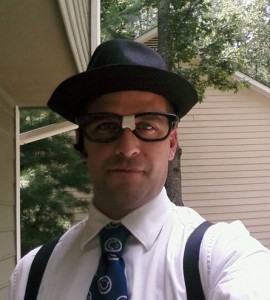 where I was born and my name).  My interests are many and my industry exposure has been amazing.  When you connect with me on LinkedIn you will get a taste of what I mean.  It's the never-ending quest to just not be stale or stagnant. The pursuit of all things not boring.
Market Me Social
As you crawl around this site you will note some varying business interests I am involved in.  First, there is Market Me Social.  For years I have been called upon for advice, thoughts, speaking engagements and other phrases such as: "Can I pick your brain?"  A brilliant idea came from own brain after much picking from others that I could make some money at this.  What a novel idea!  What started out as a side business is now a full-fledged agency type approach to digital marketing.  You will learn more when you take a minute to check out Market Me Social website.
Learning & Training
Then there is learning and training. The training part organically came as a result of the marketing efforts my network noticed that I was involved in. It also came as a result of countless clients who needed coaching on how to best use learning technology solutions and combine that with developing a corporate culture that embraced a training and performance environment.  I am currently involved in a super fun project for the property management industry.  It's called JuvoHub.  It's an ever-evolving model so be sure to keep in touch.
National Speaking
I have been on the national speaking level now for close to ten years.  It's a great feeling to be able to help people in my industry understand some of the complexities in the digital marketing world.  You can learn more about that over at Be Simple Social.
Yes… I am a busy dude.  🙂
Why Socius?
To answer that you would need to pop over to my first blog post on this site: Socius Has Begun. That was back in 2010. A lot has changed but the journey continues.
And by the way….thank you for being on my site 🙂