I literally stared at the three words in this title before I could even start writing. What really matters is unique to us individually. I have had my own little epiphanies lately about the topic. The constant life versus work battle leaves one with much to think about. I watched an old Nicholas Cage movie called The Family Man with my wife yesterday. It's a great movie, one that I had not seen in some time. The lesson in the movie speaks for itself and it is summed up in the title of this post.
The past couple of months have been quite the whirlwind for me. I had family over in the Alabama and Tennessee area that were affected by the tornadoes that devastated many people's lives at the end of April. To put it succinctly work just dried up for them but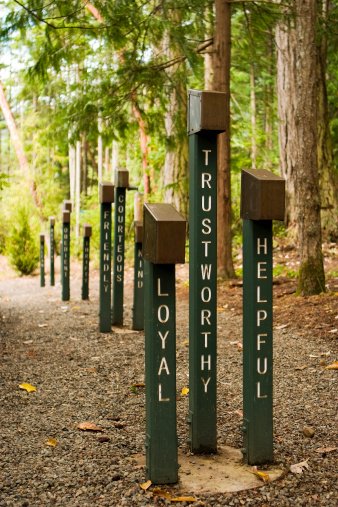 the bills of course never go away. Long story short they wound up moving in with me at the beginning of May. Over the last month and a half, I spent a lot of time doing all that I could to help my family out. We found them a place to rent and then spent a fair bit of time renovating and cleaning it up. I went over to Tennessee to pick up a moving truck and haul all their things over here. At any given time there was more than double the usual occupants in my home. The end of last week they were able to move in and start a new chapter in their lives.
I will be honest with you I have never been so tired in my whole life. In order to take care of what really matters you have to step completely outside of yourself and put everything on the line. Pushing myself to the brink each day did not come without its share of consequences. When you focus on what really matters there are always casualties in other aspects of life. But does that really matter? When we translate that down to our business life do we have the ability to take a pen and paper and write three things down that really matter about our business? Has your definition of what really matters changed over time?
When it comes right down to it there really should be only one thing that really matters. People. Whether it's our family or our teammates, they should be the focus and believe that we feel that they really matter. Nothing else matters. As Nicholas Cage highlighted at the end of his movie, the me-ism is just plain empty and shallow. Life is experienced through people and that is what really matters.
I am sure there are much more finite points to discuss regarding this topic. What really matters to you? I would love to read your thoughts in the comment section below.
Written by Jonathan Saar